What is Cosmetic Dentistry?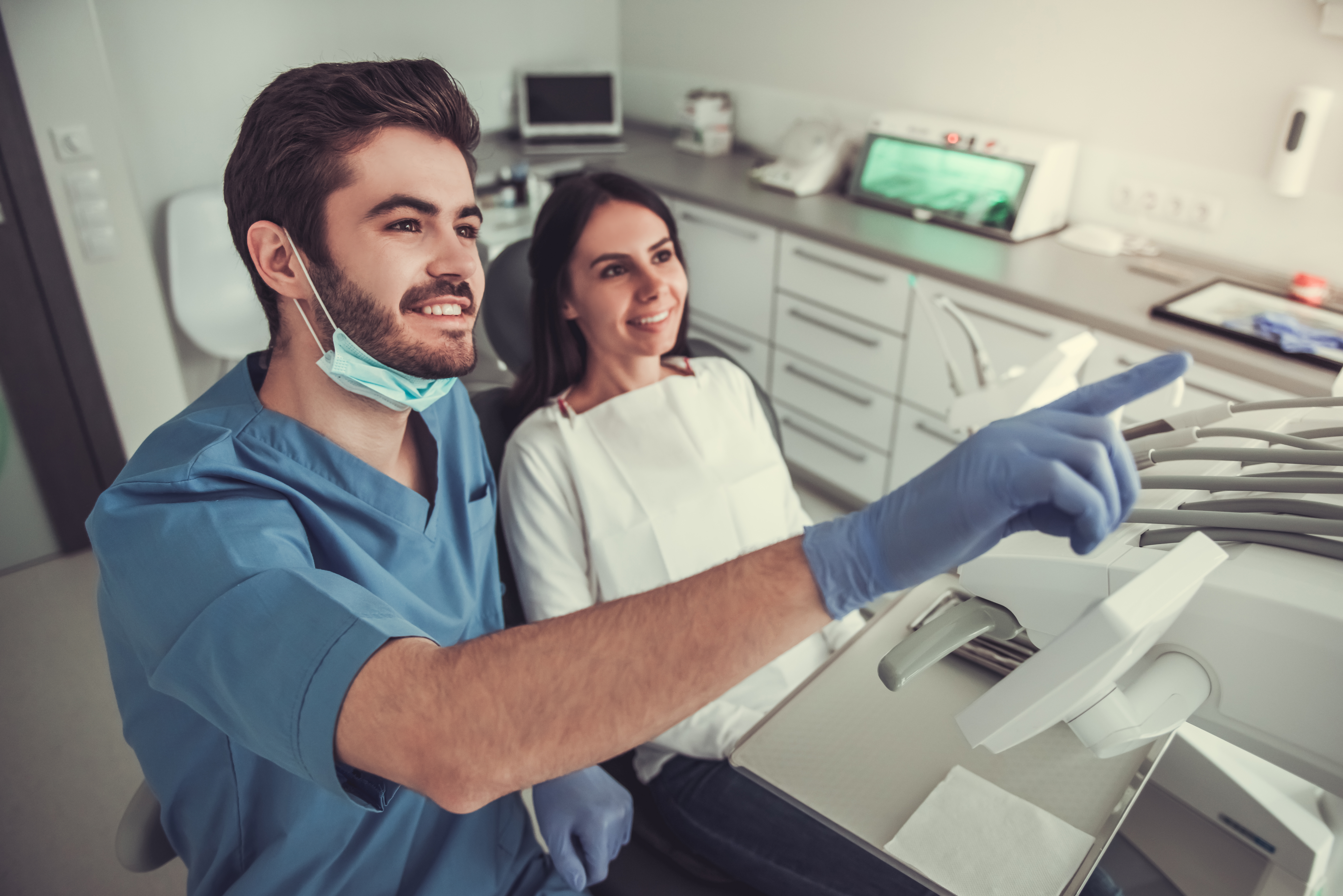 Do you have a beautiful smile? Many people take their smiles for granted, but cosmetic dentistry can help you achieve the look you've always wanted. Cosmetic dentists are specialists who focus on improving the appearance of teeth.
They can do everything from whitening teeth to fixing crooked teeth. If you're looking for a way to improve your smile, cosmetic dentistry may be the answer!
What is a Cosmetic Dentist?
A cosmetic dentist is a dental professional who specializes in improving the appearance of teeth. Cosmetic dentists can provide a variety of services, including teeth whitening, porcelain veneers, and Invisalign.
A general dentist can also perform cosmetic procedures. For example, if you have a cavity that results in a tooth needing to be extracted, your general dentist can remove the dead tooth and replace it with a dental implant.
How Do You Find the Best Cosmetic Dentist?
If you want to improve your smile, you are probably wondering where to go to find the right dentist for the job. After all, your smile is the first thing many people notice about you so you want a professional taking care of it!
When searching for a cosmetic dentist, it's important to look for someone who is experienced and qualified. Find out if your
general dentist, who already knows you and your mouth well, has experience with cosmetic procedures. Ask to see examples of their work and be sure to ask about their training and experience specifically with cosmetic procedures.
You should compare costs of different dentists to find the best solution for you. It is also crucial to find a dentist with good reviews so you know you are getting the best and most professional care.
Do Cosmetic Dentists Take Insurance?
While most cosmetic procedures are not covered by dental insurance, there are some that may be. For example, if you have a chipped tooth, your insurance may cover the cost of fixing it. However, if you want to
get your teeth whitened, you will most likely have to pay for that out of pocket.
Talk to your dentist to find out the exact names of the procedures you are interested in getting done, then speak with your insurance company to see if those procedures are covered under your policy. Typically
your insurance company will help with the cost of procedures that have health benefits but not the procedures that are purely cosmetic.
What are Cosmetic Dentistry Grants?
If you're interested in cosmetic dentistry but worried about the cost, there are a few options available to help make it more affordable. One option is to look for
cosmetic dentistry grants. These are typically offered by non-profit organizations and can help cover the cost of cosmetic procedures.
It can also be helpful to talk with your dentist about financing plans for cosmetic procedures. Many dentists offer in-house financing or can help you find a third-party lender to finance your cosmetic procedure.
No matter what your budget is, there are options available to help you get the smile of your dreams!
We hope this article has helped answer some of your questions about cosmetic dentistry! If you're considering cosmetic procedures, be sure to do your research and find a qualified cosmetic dentist who can help you achieve the smile you've always wanted.