What Are Dental Veneers? A Complete Guide to the Prep & Procedure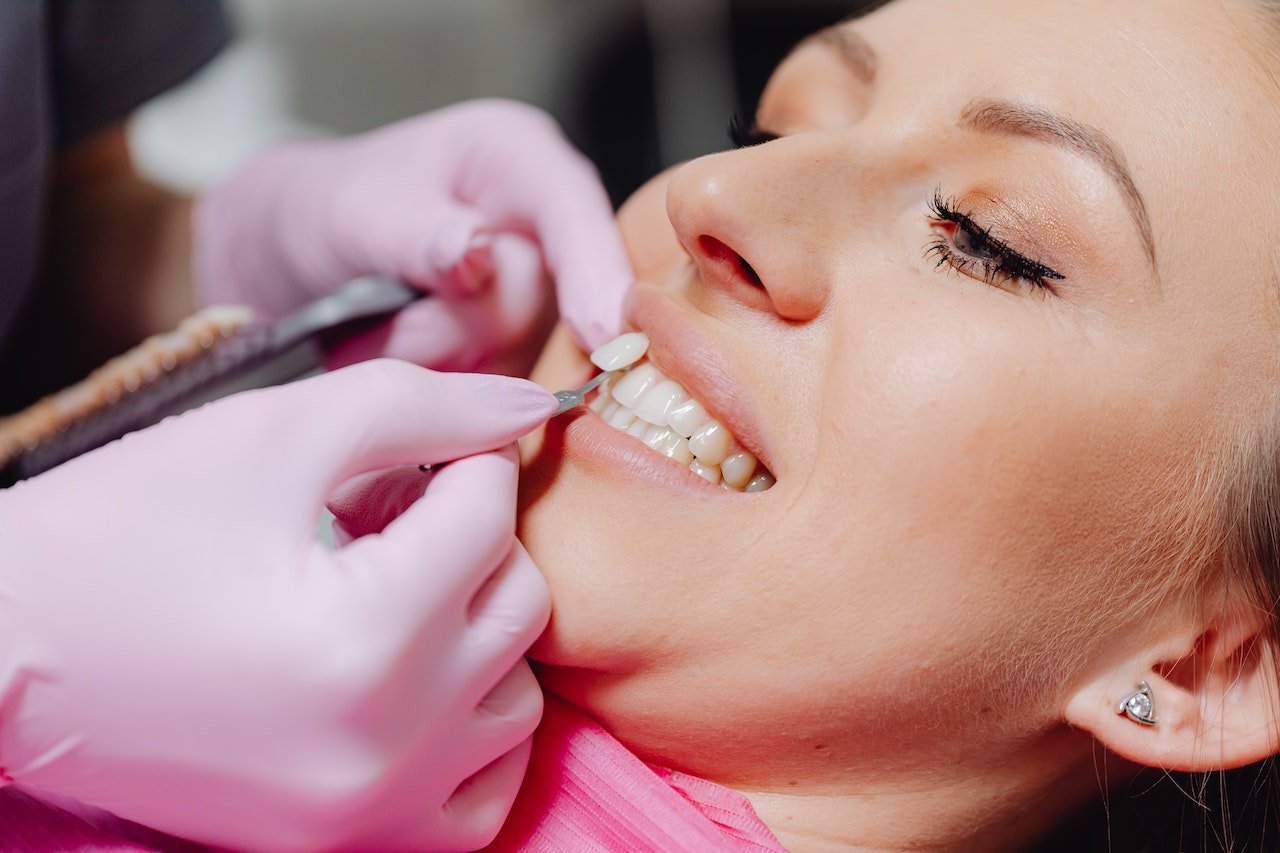 Maybe you find yourself looking in the mirror and seeing a few minor imperfections with your smile. You notice some chips in the front of your teeth, or maybe they're just slightly misaligned in an unappealing way. While many people live with these small issues as part of their smile, you may be considering something bigger—a total smile makeover with dental veneers!
What Are Veneers?
There are three different veneers that you can opt for:
porcelain, composite resin, and prepress. Each has slightly different benefits and downsides, with varying costs.
Porcelain Veneers
Porcelain veneers are the most popular type of dental veneer. They provide a strong bond to your existing teeth and can be custom-made to fit your desired shape and size. A bonus is that they are stain resistant, making them perfect for those who like to drink coffee or tea.
Composite Resin Veneers
Just as they sound, these veneers are made out of a composite material, typically a form of plastic. Their benefits are many and include the following:
They are not as thick as porcelain veneers.

They can be used to fill in small gaps or cracks in teeth.

They require minimal tooth preparation, meaning less enamel is removed from the existing teeth before bonding the resin material into place.
No-Prep Veneers
No-prep veneers are the quickest option for those who want a quick fix. They are less expensive than other types of dental veneers and require no preparation of the existing teeth. However, these types of veneers are much more prone to chipping and staining over time.
Who Is a Good Candidate for Veneers?
It's not too exclusive—anyone who is looking to improve the appearance of their teeth is a good
candidate for dental veneers. But always consult with your dentist beforehand to make sure that these are the right option for you. Your dentist can also help determine which type of veneer would be best for your situation.
What Are the Prep and Procedure Like?
The prep and procedure for getting dental veneers are fairly straightforward. The process goes like this:
Consultation with your dentist: This is the first step in the process and involves discussing what you want, what your options are, and any other considerations that need to be addressed.

Measurements for veneers: After this, your dentist will take measurements of your teeth to ensure a proper fit for the veneers
On the day of the procedure, your dentist will check that your veneers fit properly and then they will permanently bond them into place. Once the procedure is complete, you can enjoy your new smile!
What Is Ongoing Maintenance Like?
Once you have dental veneers, taking good care of them is key. Follow these best practices:
Brush and floss your teeth twice a day

Visit the dentist regularly for checkups

Avoid biting into hard foods or objects as this can chip or crack your veneers

Be sure to use non-abrasive toothpaste to keep the veneers looking their best
North Pole Dental: The Dental Experts You Can Trust
Now that you know what veneers are, it's time to partner with the right people to give you the look you've always wanted. At North Pole Dental, we take pride in providing high-quality dental care for all of our patients.
Our experienced team is committed to helping you achieve a healthy and beautiful smile. We offer a wide range of services including general dentistry, preventive care, cosmetic dentistry, implants, veneers, and more.
We are dedicated to providing the best service possible, so you can trust us to help you get the perfect smile you deserve!
Contact us today to experience it for yourself!