Oral Cancer Awareness Month: What You Should Know & the Importance of Preventative Dental Health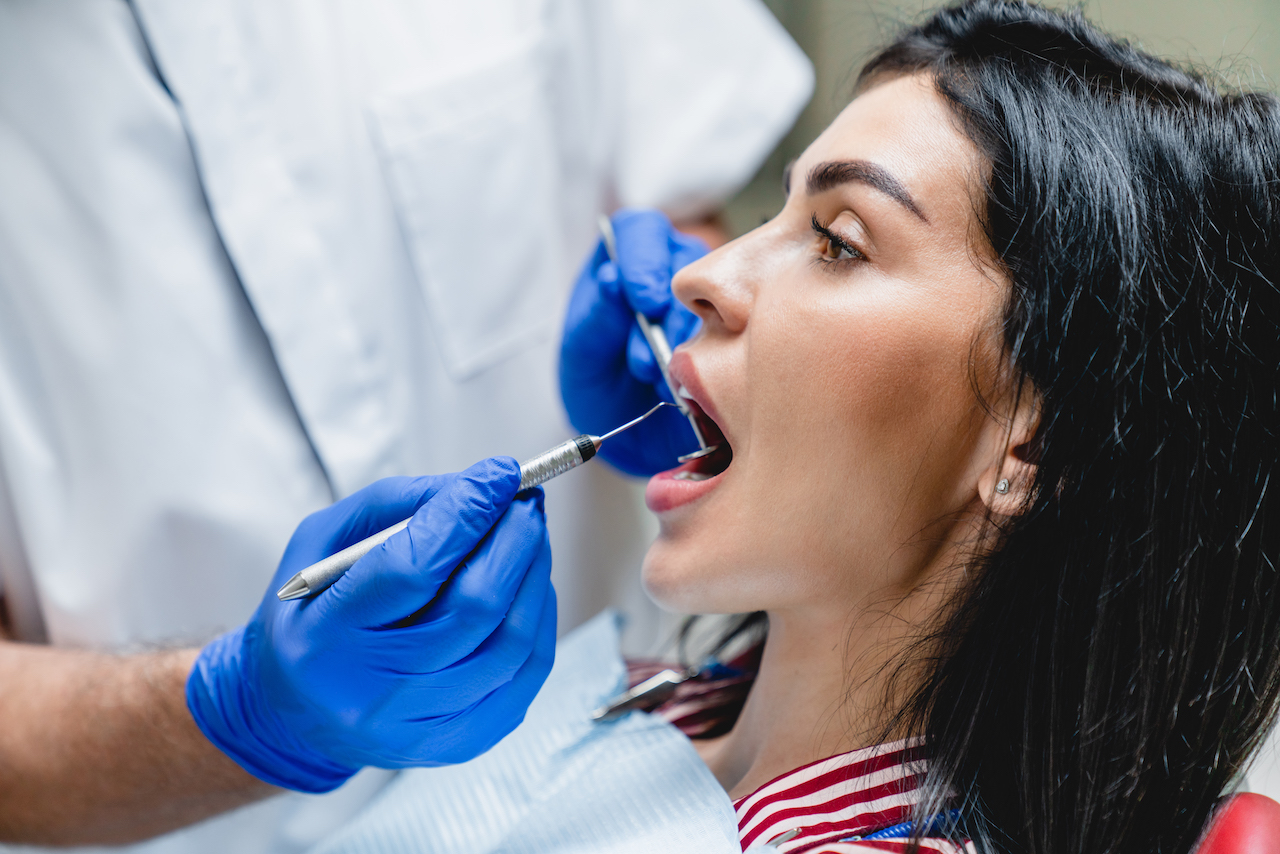 April is here, which means it's Oral Cancer Awareness Month—a month dedicated to raising awareness and educating the public about the prevention, early detection, and treatment of oral cancer. With
1 in 60 men and 1 in 141 women at risk for developing this cancer within their lifetime, it's important to know the facts about
oral cancer awareness and understand how you can prevent it.
What is Oral Cancer and How Can You Tell If You Have It?
With over a
60% survival rate, oral cancer is a type of head and neck cancer that affects any part of the mouth, including the lips, tongue, cheeks, floor, roof of the mouth, and throat.
Symptoms that arise that are a good indicator you may be suffering from the disease include the following:
Soreness in the throat or mouth that doesn't go away

White or red patches in the mouth

Difficulty chewing and swallowing

Numbness in the face

A lump in the mouth or neck
Who is at Risk for Developing Oral Cancer?
Although anyone can get this cancer,
some people are more susceptible to it. For example, those over 45 years of age, heavy smokers, chewers, and drinkers. And as you saw in the statistics at the beginning, oral cancer is more common among men than women.
Are There Ways to Prevent It?
Fortunately, there are steps that you can take to reduce your risk of
developing oral cancer. The most effective way to prevent this cancer is to maintain a healthy lifestyle. To be specific, this means:
Avoiding tobacco and alcohol use

Eating a balanced, healthy diet with plenty of fruits and vegetables

Practicing safe sun exposure (using SPF protection when going outside)

Regular visits to the dentist for checkups and cleanings
These are all key elements in prevention and oral cancer awareness, as practicing healthy habits helps to reduce the risk of developing it. Additionally, you should also be aware of any changes in your mouth or throat, and contact a doctor if you have any signs or symptoms mentioned above.
What are Preventative Dental Methods That Keep You Healthy?
Preventative methods go beyond brushing and flossing your teeth; they also include regular
visits to the dentist. During these checkups, your dentist will look for any signs of cancer and other dental issues.
Regular scans and cleanings can be the difference between catching an issue early and letting it develop to a point where it's too late. To ensure that you are getting the most thorough preventative care, make sure to visit a trusted dentist like the ones at
North Pole Dental.
Take Preventative Measures with North Pole Dental
This Oral Cancer Awareness Month is the opportune time to schedule your regular checkups and screenings with North Pole Dental. We understand the importance of preventative care and helping you stay healthy. Our experienced dentists will ensure that your oral health is in tip-top shape, catching any potential issues before they have a chance to develop.
Remember, prevention is the key to staying healthy!
Contact us today to schedule your appointment.