How to Overcome Your Fear of Dentists in 3 Easy Steps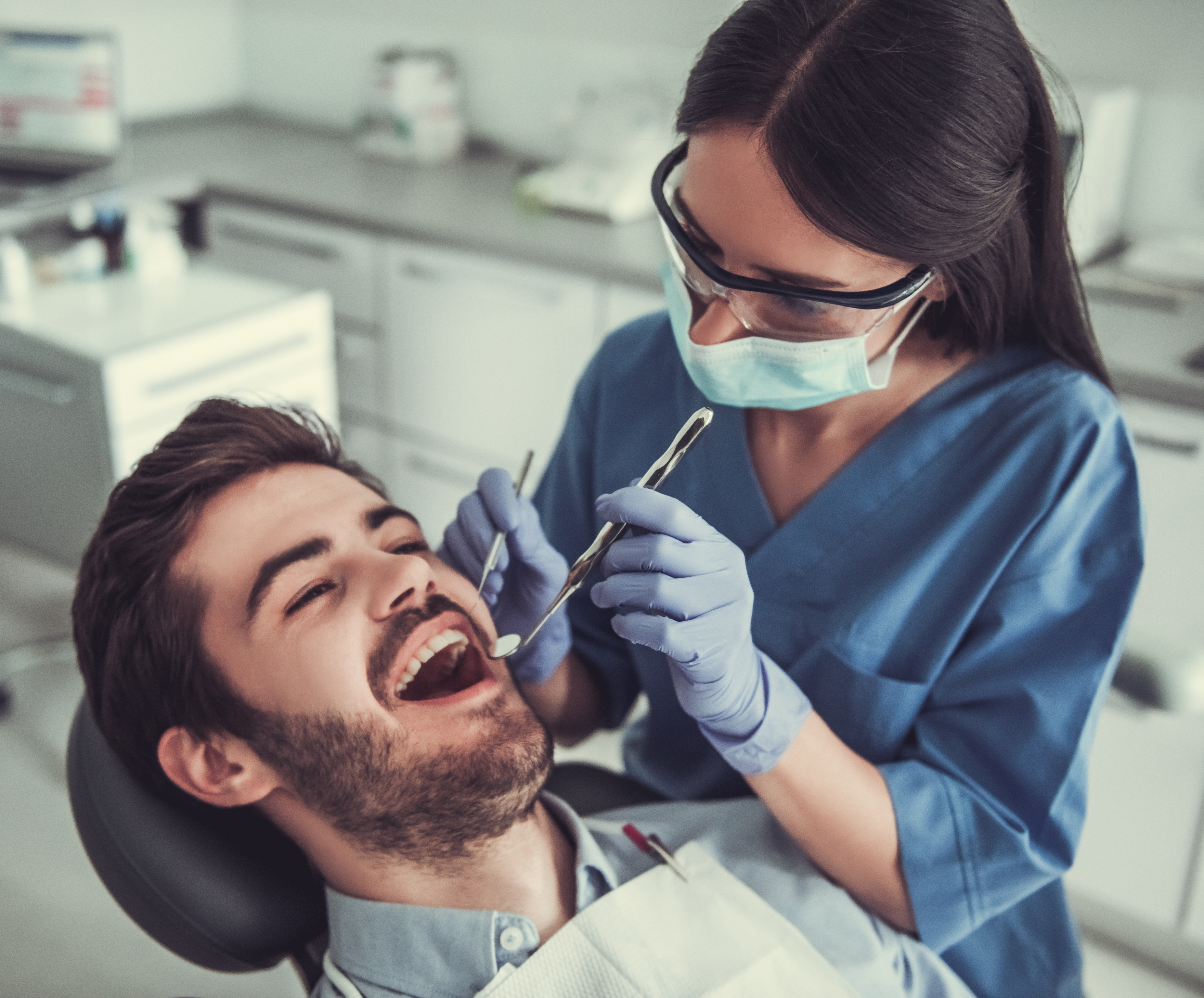 Everyone knows that regular checkups and maintenance from your local dentist are essential to a clean and healthy mouth. Yet hundreds of thousands of people avoid making an appointment because of their fear of dentists.
That's a dangerous cycle, though. Avoiding dental checkups only makes your oral health worse, which leads to more frequent dental emergencies and—you guessed it—an even bigger fear of dentists.
The trick is to face your fear of dentists before you actually get to the dental office. If you want to make sure you get the oral health treatment you need, follow these three easy steps for getting over your fears.
1. Figure Out Why You Have a Fear of Dentists
It's hard to overcome any fear without understanding the root cause. Ask yourself if you've had a negative experience with a dentist in the past that may have contributed to your anxieties. Did someone you know tell you a horror story about the dentist (true or otherwise), or can you remember encountering similar stories on the internet or TV?
You might not be able to recall one specific trigger, and that's okay. Sometimes, the actual reason isn't so clear. Your fear of dentists may have sprouted from a bigger fear—such as experiencing pain during a dental procedure or suffering from embarrassment when the dentist sees your poor dental health.
People can fear dentists if they fear the possibility of experiencing pain during a dental treatment, or if they fear suffering from embarrassment when the dentist sees their exposed gums and teeth. Perhaps you feel a lack of control when lying immobile in the dentist's chair.
The trick is to identify the deeper cause of your fear of dentists and examine why you feel that way. When you look at your fear from a logical, analytical perspective, you're more likely to see the flaws in that fear.
Take this story as an example: Sara reflected on her fear of dentists and realized she wasn't actually afraid of getting her teeth cleaned—she was afraid of getting bad news from a dentist about her oral health. She was afraid the dentist would tell her she needed a tooth pulled or a root canal done, which seemed uncomfortable and would cost a lot of money.
Once Sara understood her fear, she compared her fear of dentists to her reaction toward doctors. Rationally, she knew that a similar occurrence could happen at the doctor's office, but she still went to the doctor regularly—in fact, Sara wasn't afraid of doctors at all. That helped her realize that if she could face a doctor, she could also face a dentist. It was the first step to overcoming her lifelong fear.
2. Find a Dentist You Can Trust
Sounds simple, doesn't it? You probably thought this next tip would suggest therapy, hypnotism, or positive thinking. But if you find a dentist who understands your fear and will do what it takes to ease your concerns, you will be much more comfortable in the dentist's chair.
For example, at North Pole Dental Workshop in Alaska, we'll be happy to sit with you and discuss your fears and concerns so we can better put your mind at ease. We take pride in delivering a comfortable and peaceful experience so your fear of dentists doesn't override your need to go to the dentist.
We know you might never enjoy a trip to the dentist, but we consider it a great accomplishment if you can overcome your fear of dentists enough to go.
3. Bring a Friend With You to an Appointment
It's something many people rarely ever think about, but it's one of the most effective ways to face your fears—both in the dentist's office and outside it.
A friend can provide you with support and comfort. When you suffer from feelings of helplessness or loss of control, having a friend nearby can help you feel more secure as well. If you're afraid of making a dental appointment, you can even ask a friend to make it for you!
You might find that by following the above three steps to get over your fear of dentists, you have accomplished this goal. But if you still feel apprehensive about visiting a dentist, consider some of the advice offered on
Dental Fear Central. The website covers a wide range of dental fears and provides helpful information from others who have gotten over their fear of dentists.
The staff at North Pole Dental Workshop are ready to assist with your dental needs in a manner that keeps you safe and comfortable. Reach out to our trusted
Alaska dentist team today.