How to Maintain Your Military Family's Oral Health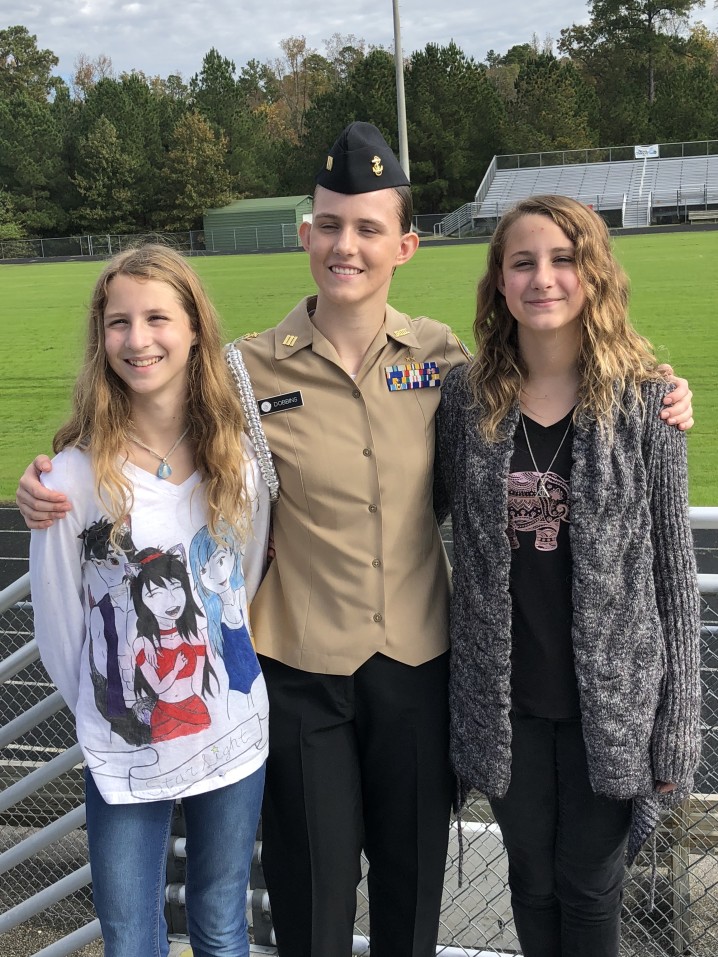 Did you know that only
67% of American families have access to private dental coverage? While it may seem a lot, it means that one-third of people are not getting the treatment they require to maintain their oral health. As part of a military family, you understand that it's not easy to find time to see a medical professional.
However, you do know how necessary it is to take care of the wellbeing of your family. Teeth and gums may not rank highly on the list of essentials, yet poor oral hygiene is linked to more than tooth decay and gum disease. Illnesses
such as diabetes are highlighted in your mouth, while the inflammation process is associated with heart disease and endocarditis.
You must prioritize your family's oral health, and here's how.
Schedule An Appointment With Your Local Dental Office

The first step towards dental health is to contact your local
dental practice and schedule an appointment. Dentists are equipped to deal with everything oral health-related, especially for military personal and families. This is because as well as having the latest tools, there are usually tailored plans and flexible appointments based on your family's needs.

Upgrade Your Equipment

Once you have spoken to a dentist and learned the essentials for your family, it's time to put the advice into action. This isn't overly difficult as the best way to maintain your oral wellbeing is to invest in a high-quality toothbrush.
An electric brush is almost always preferred and recommended by the experts since the round head and circular motion decreases
plaque by 21% and gingivitis by 11% after three months.
Plus, you only need a single toothbrush for the whole family. Before you let your imagination run wild, just remember that electric brushes allow you to remove the head, so you can have one per person! The kids will love the novelty, too, as electric toothbrushes are far more exciting and fun than traditional maintenance tools.
Schedule Regular Checkups For Your Whole Family

Of course, obtaining the best products on the market doesn't mean that you're an expert in oral health. You still have huge gaps in your knowledge, and those holes can lead to cavities in your teeth and gums. Therefore, you must continue to schedule regular checkups for the entire family every six to eight months.
At a military-friendly dental practice, you'll find that there is extra versatility when it comes to booking appointments for you, your partner, and the kids. A practice should schedule you one after the other so that you can be in and out in a matter of minutes, not hours. When a trip to the practice is hasslefree, you're less likely to suffer from decay and other problems because your dentist will catch any issues before they escalate.
Teach Your Children The Importance Of Dental Health

Let's face it, the kids are the hardest to convert! In a perfect world, they would rush upstairs and clean their teeth before bed. However, in reality, they're happy to let sleep wash over them and fall asleep without thought of tooth decay. Unfortunately, this only leads to an increase in plaque, and plaque is the biggest contributor to cavities and gingivitis.
Therefore, you should always show your children the importance of maintaining their dental health. If your words don't sink in, you can use pictures to highlight what happens when kids eat and drink sugary foods. Google is very helpful in this regard!
Make Brushing A Family Activity With Rewards

Many children start to understand the value in health practices once they see real rewards. With that in mind, you shouldn't be scared to use incentives to encourage your kids to take care of their teeth. The trick is to make sure that the present isn't counterproductive. It's pointless to reward them with a soda and candy!
Instead, you may want to imply that they will get a reward when they show you that they can be responsible. You can twin this with other chores, such as washing the dishes and cleaning their rooms, so that they get into a healthy and holistic routine.
As always, you must lead the way. As a parent, you're a role model and they take their cues from their mom and dad.