4 Easy Ways to Improve Your Dental Hygiene

Let's face it—improving your dental hygiene can be a steep mountain to climb. Even if you've tried flossing more, brushing correctly, and limiting your sugar intake, you may still struggle with keeping a clean and healthy mouth.
Luckily, there are a few easy tips you can try to take your dental hygiene to the next level. Keep reading to learn 4 ways to improve your dental hygiene.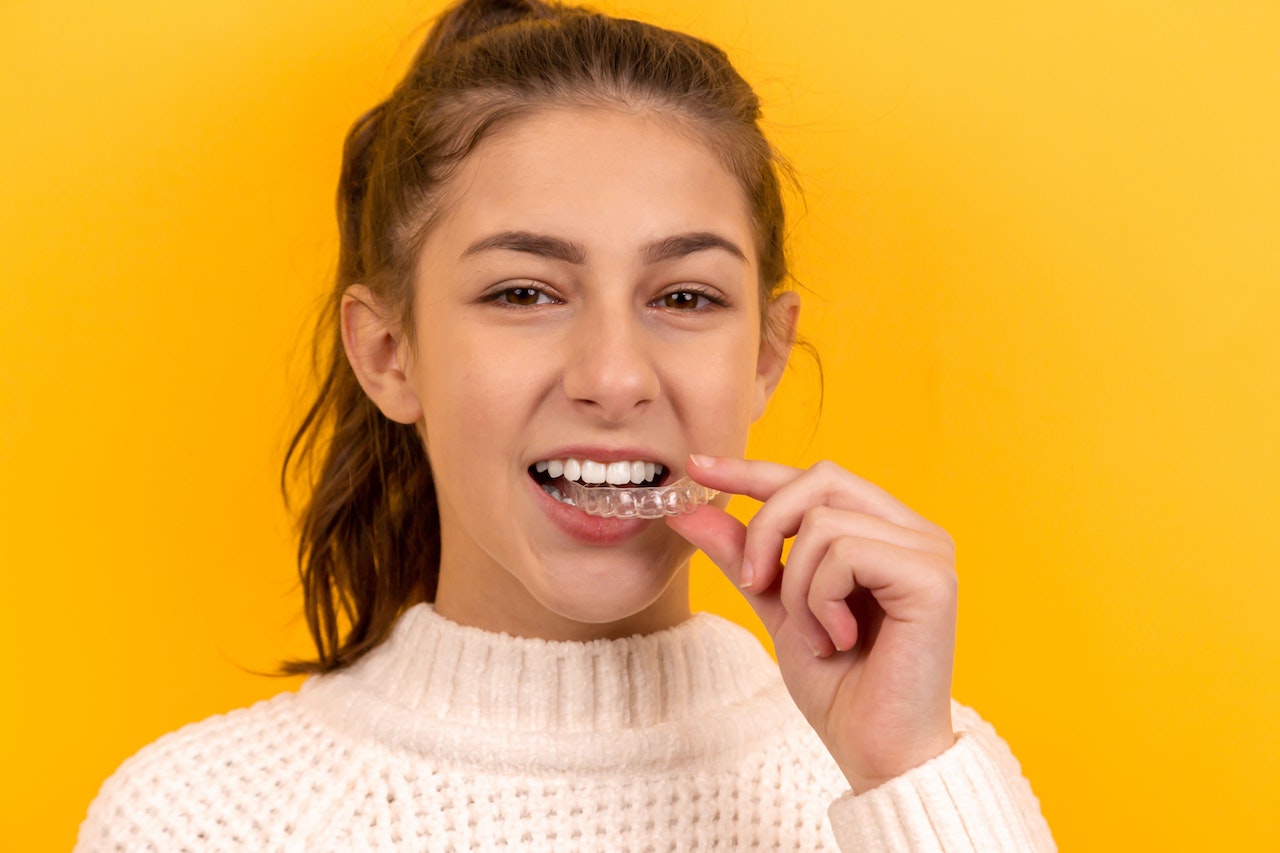 Stay Hydrated
You may have heard that good hydration can aid weight loss and prevent sickness, but some of hydration's biggest benefits aren't as well known—including its effect on your dental hygiene.
In fact, hydration plays a critical role in dental hygiene. Your teeth and gums need enough moisture to work properly. Without it, you could experience a number of dental issues, like tooth decay.
Don't think you need to worry about dehydration? Before you write this one off, check your daily medications. Several prescription medicines—from antihistamines to stimulants to antidepressants—can cause dry mouth.
If your medications list dry mouth as a side effect, you should drink extra water when taking them. Your dental hygiene will thank you later!
Use a Tongue Scraper
Our tongues have tons of bacteria, especially after we eat. While brushing and flossing help to remove these germs, a
tongue scraper can take things up a notch.
These devices help remove any bacteria that isn't wiped away from other dental health practices. By using a tongue scraper in your daily dental hygiene regimen, you can experience fresher breath and less bacteria floating around your mouth.
Ask a Dentist to Inspect Your Dental Hygiene Every 6 Months
Dental professionals recommend that you should
visit a dentist every six months. Not only are these experts able to detect any problems, but they can also give your mouth a deep clean that will prevent dental hygiene issues down the road.
During these checkup appointments, a hygienist cleans your teeth to remove plaque and tartar. The dentist will then check for signs of gum disease, cavities, and other oral health complications.
If you neglect to see the dentist, you could have problems you don't even know about—which can become much worse, and more costly, over time.
Pause Before Brushing
While you may regret drinking that fourth glass of wine, don't immediately grab your toothbrush and get to scrubbing. In fact, it's better to
wait 30 to 60 minutes before cleaning your mouth.
This is especially important after eating acidic foods or drinking acidic beverages. That's because these have low pH levels, which temporarily soften your tooth's enamel.
If you brush right after consuming these treats, the process could weaken and remove some of this enamel and affect your dental hygiene. Over time, this can make your teeth more prone to decay. If you consume citrus fruits,coffee, tomatoes, soda, or wine, wait at least 30 minutes before brushing.
Consult a Dental Hygiene Expert Today
While seeing the dentist is essential, finding a trusted provider can be challenging. If you're searching for a reliable
dentist office in Alaska, North Pole Dental Workshop is here for you! Though we're located in North Pole, Alaska, we also cater to the needs of residents in the surrounding area.
Here are some of the services we provide:
Routine checkups

Teeth cleaning

Fillings

Crowns

Bridges

Dental implants

Root canal treatment

Veneers

Teeth whitening

And more!



Whether you're looking for more dental hygiene tips or you want to make an appointment, contact North Pole Dental Workshop today for more information.