Essential Tips for Maintaining Your Dental Hygiene During Coronavirus Outbreak

The coronavirus pandemic has interrupted most Americans' lives and routines. However, it's still important in these difficult times to maintain your other health needs outside of avoiding illness. For instance, you should take care to keep your oral health in check, even if you can't visit a dentist in Fairbanks just yet.
Read this oral hygiene recommendation guide to learn how to maintain healthy teeth and gums from the dental experts at North Pole Dental Workshop.
Brush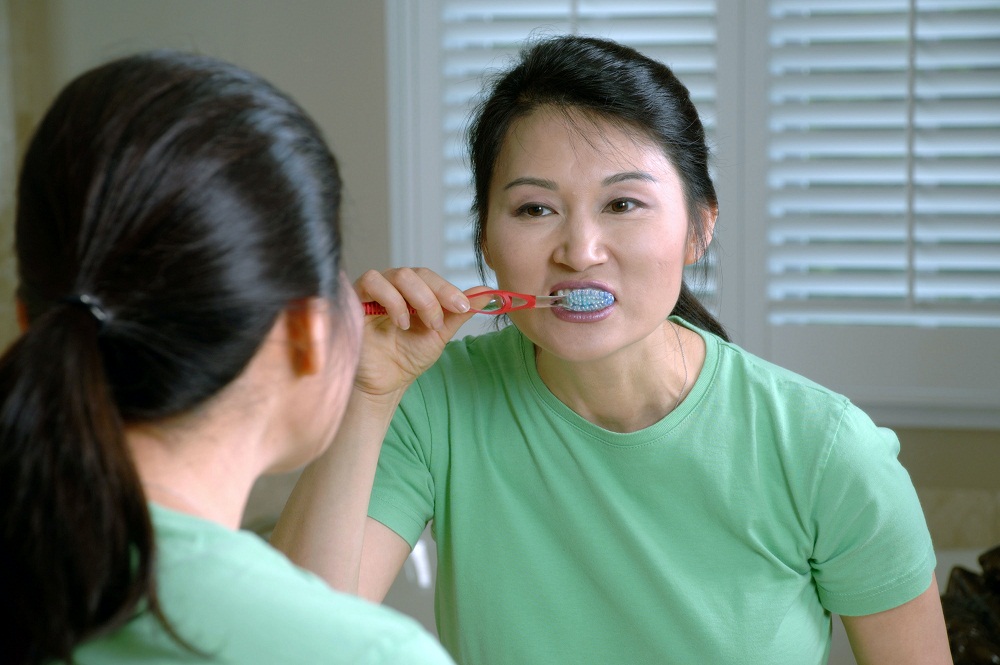 Continue to brush your teeth at least twice a day with fluoride toothpaste. If you've had trouble with cavities, tartar, other major dental problems in the past, consider brushing your teeth after every meal. Brushing is one of the most important oral hygiene tasks, so don't stop brushing often.
Brushing your teeth removes leftover bits of food in your teeth, which can attract bacteria. Bacteria in your teeth can damage your enamel, cause plaque buildup, and infect your gums. Meanwhile, the fluoride toothpaste strengthens your enamel. Depending on the type of toothpaste your dentist recommends, there may be other benefits as well, like treating tooth sensitivity or helping to prevent cavities.
Floss
Flossing is nobody's favorite oral hygiene task, but it's actually just as essential as brushing your teeth. For most people, flossing seems like an optional task. However, skipping this step can actually lead to plaque buildup and cavities. There are no toothbrushes that can clean thoroughly between your teeth, so you need floss to get into these tight spaces and remove extra food particles. Flossing at least once a day helps keep your teeth healthy while also improving gum health and preventing bad breath.
Your Fairbanks dentist should recommend a good brand of floss and even offer tips for flossing appropriately--removing buildup between teeth and under your gum line without damaging your gums.
Foods and Drinks to Avoid
Some foods and drinks are terrible for your teeth. Try to limit your intake of candies, simple sugars in foods like breakfast cereals and bread, and alcohol. Alcohol is actually a form of sugar, and most cocktails are usually made with extremely sugary mixers like sweetened juice. Sugar attracts bacteria and can lead to plaque buildup. Eating a sugary diet has a direct correlation with many types of oral disease.
You may be quarantined due to the coronavirus, but don't take this opportunity to drink more alcohol and eat more sugary snacks. Your oral health will suffer. Also, avoid excess coffee, which can stain your teeth.
Foods That Help Your Teeth
Don't worry; some foods are also good for your teeth. Increase your intake of foods that either increase oral health or don't have the negative side effects above. For instance, eat plenty of fish, nuts, and fresh produce. During the outbreak, it may be tough to access fresh produce, and reducing your grocery trips means having to invest in foods that are non-perishable. However, you can still buy canned or frozen produce. Fruits and veggies are great for your overall health, including your teeth. Just be careful with very acidic fruits like limes and lemons. While they have healthy nutrients, the acids can soften your tooth enamel. Also, try to avoid canned fruits that are loaded with sugary syrup. This will do more harm than good to your teeth. Shop for canned fruit that's in its own juice and drain the juice from the can before serving. Yogurt and cheese are also good foods for oral health. Drink water or tea instead of coffee or sodas for better oral health.
If you need more information, contact the North Pole Dental Workshop. We are the best dentists in Fairbanks, Alaska, serving adults and children with all their oral health needs.