Are Electric Toothbrushes Better Than Manual Toothbrushes?

If your dentist was less than pleased with your oral health at your last checkup, there is a simple way to turn that around: take a look at what toothbrush you've been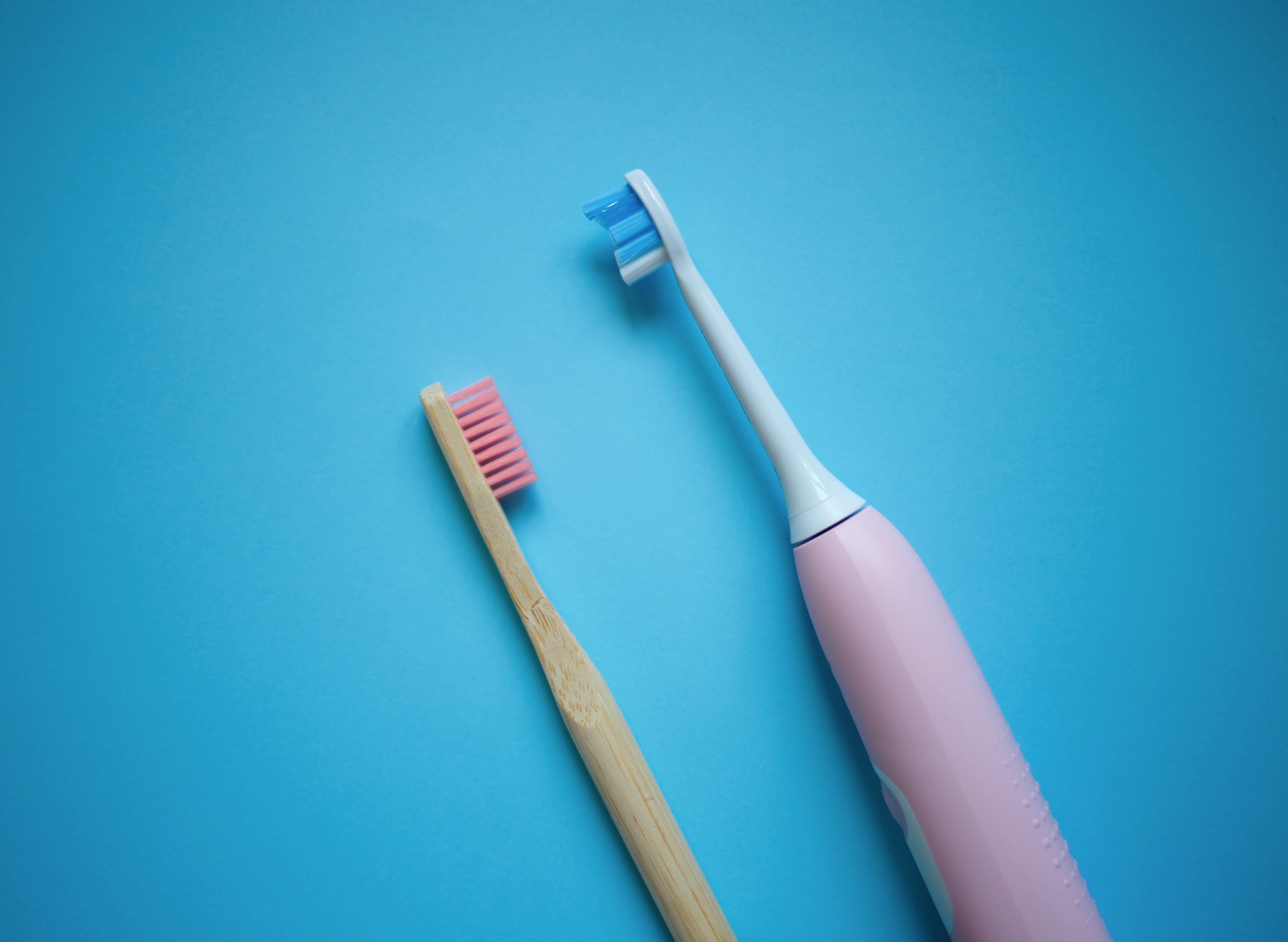 using! If you use a manual toothbrush, it is time to reconsider how you've been taking care of your teeth.
Are Electric Toothbrushes Better?
The type of toothbrush you use can have monumental effects on your oral hygiene for just two minutes, twice a day. Perhaps you're wondering, are electric toothbrushes better than manual toothbrushes? The simple answer is a resounding yes! And we'll explain why.
Effective Plaque Removal
Electric brushes offer an easy and quick way to remove plaque, a thin but very sticky film that forms on teeth from bacteria in our mouth. Plaque can lead to cavities or gum diseases if it's not removed regularly. Electric toothbrushes offer a thorough cleaning and scrub hard-to-reach areas.
Easy-to-Use
Electric toothbrushes include circular rotating heads that clean teeth as you move them back and forth. Brushing your teeth with a manual toothbrush can be difficult for many users, especially with arthritis or carpal tunnel syndrome. With an electric brush, the job becomes more accessible and requires less strength.
Electric toothbrushes are also easy for children to use. They can help children understand and learn
good oral hygiene habits. For example, many electric toothbrushes have a timer, teaching the user to brush for the correct amount of time.
Improves Oral Hygiene
According to
a study conducted over the course of 11 years, electric toothbrushes improve oral health, including tooth retention. People who used electric toothbrushes long-term were less likely to lose teeth to decay or other diseases.
Oral health affects overall health, and electric toothbrushes work as a preventative measure for severe conditions. If you neglect your teeth, this oversight can lead to
serious health issues. Ignored oral hygiene can lead to inflammation, heart disease, dementia, arthritis, and more.
Affordable
Because electric toothbrushes have become more popular in the last few years, there are
several options on the market for all budgets. Electric toothbrushes can range anywhere from $20-$200.
Just remember to take care of your brush as needed. Read the instructions to determine how often you need to replace the brush head to optimize the benefits.
Why Electric Toothbrushes May Get Even Better
Electric toothbrushes are efficient, precise, and they also save you time since brushing becomes easier to handle. With technology constantly improving almost all aspects of our lives, electric toothbrushes may have even more capabilities to improve your health in the coming years!
Consult with Your Dentist
If you are looking for a deeper clean than usual, we highly recommend an electric toothbrush. It offers all the benefits that manual brushes do, plus some extra features that make it one of the best options on the market today.
If you have questions about improving your oral hygiene or which electric toothbrush to buy, contact
North Pole Dental Workshop for expert advice and care.