How to Handle Common Dental Emergencies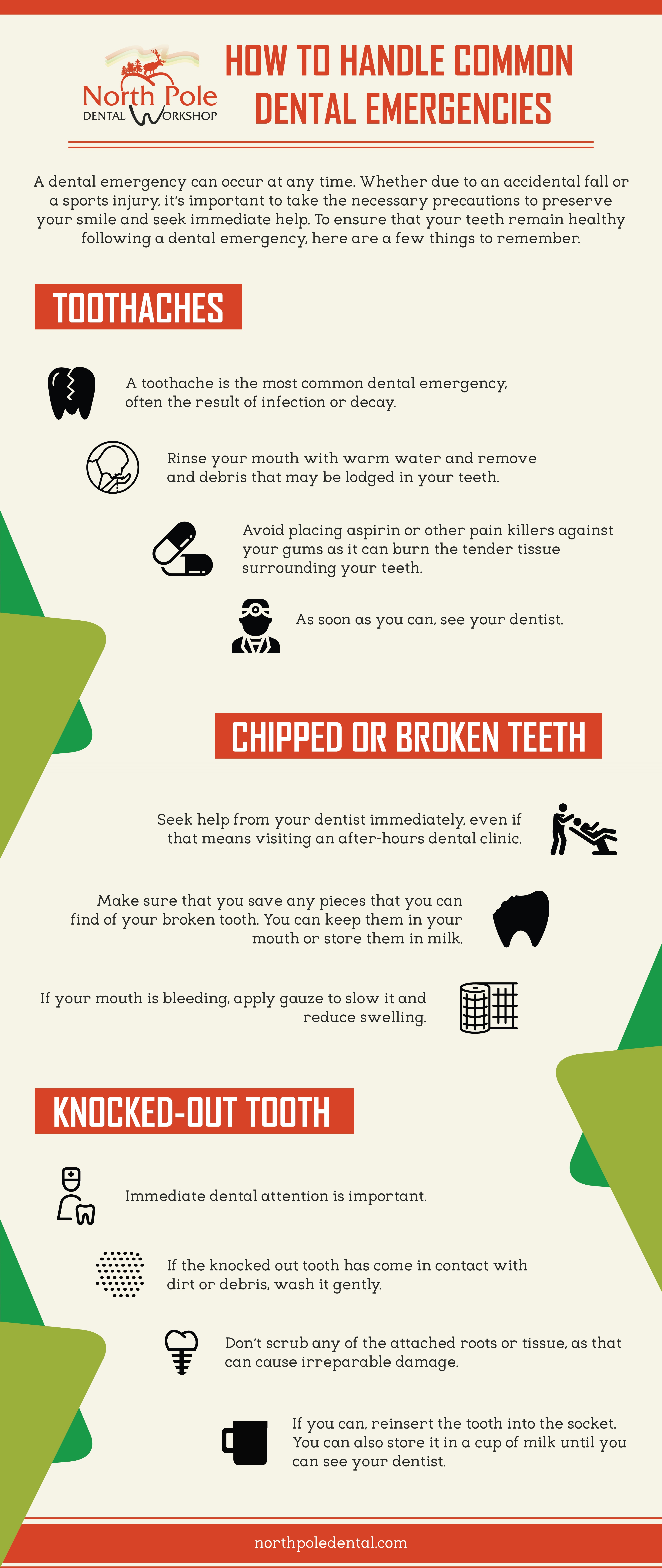 A dental emergency can occur at any time. Whether due to an accidental fall or a sports injury, it's important to take the necessary precautions to preserve your smile and seek immediate help. To ensure that your teeth remain healthy following a dental emergency, here are a few things to remember.
A toothache is the most common dental emergency. It can occur at the most inopportune times and is often the result of infection or decay. If you have a toothache that is causing you severe pain and swelling, rinse your mouth with warm water and remove and debris that may be lodged in your teeth. Avoid placing aspirin or other painkillers against your gums as they can burn the tender tissue surrounding your teeth. As soon as you can, see your dentist.
If you've chipped or broken a tooth, it's important to seek help from your dentist immediately. If possible, seek help from an after-hours dental clinic. Make sure that you save any pieces that you can find of your broken tooth. You can keep them in your mouth or store them in milk. If your mouth is bleeding, apply gauze to slow it and reduce swelling.
In the event that your tooth isn't just chipped but completely missing, immediate dental attention is important. If the knocked out tooth has come in contact with dirt or debris, wash it gently. Don't scrub any of the attached roots or tissue, as that can cause irreparable damage. If you can, reinsert the tooth into the socket. You can also store it in a cup of milk until you can see your dentist.
While these are the most common dental emergencies, there are a plethora of other issues that could arise. The most important thing to remember is that you need to seek help from your dentist as quickly as possible. At the North Pole Dental Workshop, we are conveniently located near Fairbanks to make access easy. With same day appointments available, it's easy to see a provider that you trust. Whether you've had a filling fall out or you're dealing with a chipped tooth, our experienced dentists can help to provide the relief that you need.
To schedule an appointment, visit
www.northpoledental.com.