10 Travel Dental Hygiene Tips for the Holidays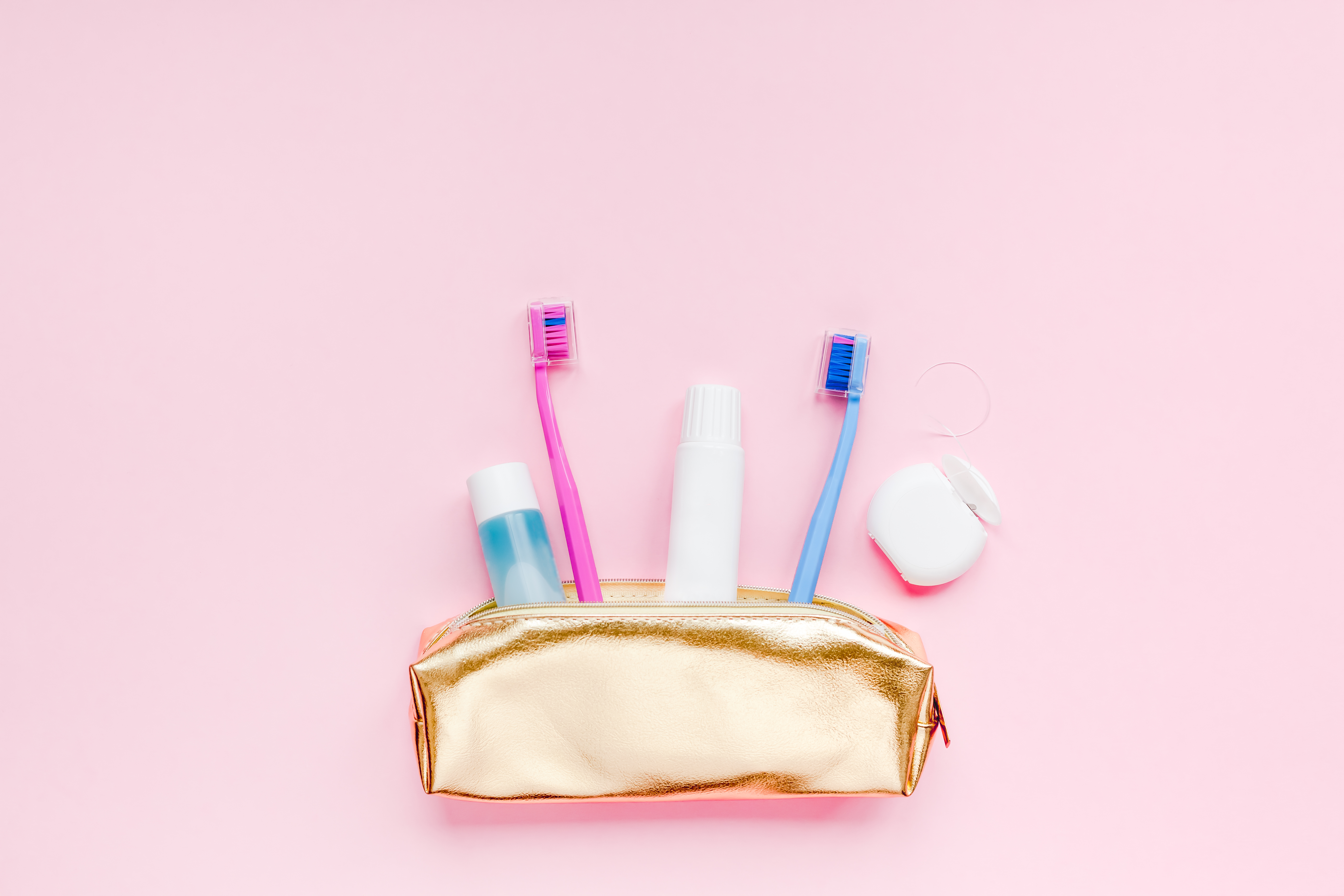 The holidays are a time for family, friends, and lots of delicious food. But all that feasting can take
a toll on your teeth if you're not careful. Pumpkin pie, candy canes, and eggnog are all loaded with sugar, which can lead to cavities. And if you're traveling, it can be tough to stick to your usual dental routine.
But don't worry, we've got you covered. Here are 10 travel dental hygiene tips for the holidays:
1. Take a Travel Toothbrush with You
No matter where you're going or how long you'll be gone, always pack a
travel toothbrush. That way, you can brush your teeth in the airport between flights or whenever you have a break in your travels.
2. Drink More Water
It's a well-known fact that you have to stay hydrated when you're traveling, but what's not well known is how drinking lots of water can also help to rinse away sugary residues from your teeth.
By constantly diluting the sugar-water mixture in your mouth, you reduce the amount of time that sugar has to stick to your teeth and cause cavities.
3. Floss Your Teeth Regularly
Flossing is just as important when you're on the road as it is at home and should be a travel dental hygiene staple. Pack a
travel-sized container of floss so you can keep up with your regular routine—neglecting your flossing habits could be the difference between a sparkling smile and a trip to the dentist.
4. Pack Extra Toothbrushes
If you're traveling with a group, pack an extra toothbrush or two in case someone forgets theirs. And if you're worried about losing your luggage, pack a toothbrush in your carry-on bag as well. There's no such thing as too many toothbrushes!
5. Don't Keep Your Toothbrush in a Case
When you're not using your toothbrush, it's important to store it in a way that allows it to air out. Keeping your toothbrush in an enclosed case can create the perfect environment for bacteria to grow, so it's best to avoid doing this.
6. Don't Go Overboard with the Sugary Treats
We know, it's hard to resist all those holiday sweets! But if you want to protect your teeth,
it's important to limit how many sugary treats you eat. Have fun, but in moderation.
7. Brush Twice a Day
Even if you're away from home, it's still important to brush your teeth twice a day for two minutes each time. If you brush your teeth only once a day, you're more likely to get cavities and your travel dental hygiene could be compromised.
8. Use a Mouthwash
Mouthwash can help to kill bacteria, prevent disease, and freshen your breath—all important factors when you're traveling. If you know you'll be indulging in sweets this season, make sure to take mouthwash with you on your vacation.
9. Visit the Dentist
We know the dentist can sound like a scary place, but it's important to visit them regularly. They can help to identify any problems with your teeth and give you guidance on how to take care of yourself.
So if you're due for an appointment, conquer your fears and keep those teeth looking shiny!
10. Use Dental Picks
If you can't brush your teeth after a meal,
dental picks are a great alternative. They can help to remove food particles from your teeth and keep them clean until you can brush properly.
Following these travel dental hygiene tips will help you to enjoy all the holiday festivities while keeping your teeth healthy and strong.
Contact North Pole Dental for a Radiant Smile
We hope you have a fun and safe holiday season! And if you're looking for a dentist in Fairbanks, AK, look no further than North Pole Dental. We offer a wide range of dental services, including teeth cleanings, fillings, crowns, and more.
Call North Pole Dental today to schedule an appointment. Happy holidays!